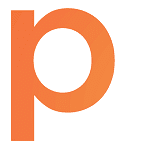 Senior PHP Developer - - 3 mths remote contract
3 month contract opportunity for a senior PHP API developer. Digital development consultancy in Gloucestershire. Outside IR35.Need a great communicator for direct client contact from time to time.
Experience:
Many years' experience so you're sh*t hot
Codeignitor
MySQL Commands and db skills
REST Api
Git source control
Dev Ops  (not crucial but would help)
Linux CLI
Composer package Manager
Part of a team, but you'll work on your own troubleshooting and communicating with client and tech lead / CEO. A US client will need support so you'll need to be flexible with working hours – call me for clarification.
If you can help with system architecting as well, that would be a bonus.
START 4th Jan , 3 months – likely extensions
Interviews ASAP