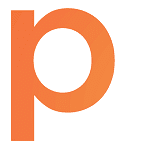 London
Remote work possible
Senior Eloqua consultant / technical architect required
Contract role, initially 3 months, extremely likely to be a long term assignment, with a global service provider. Outside IR35. Remote with occasional on site. Some work across time zones.
Role is to oversee Eloqua set up in many instances globally. Working with the international digital marketing manager you'll be supported by other consultants who will design and execute campaigns.
Key Skills required:
• Deep knowledge of Eloqua, the nitty gritty as well as high level
• Awareness of new functionality and pipeline development features with ideas of how to implement
• Experience of Salesforce integrations
• Ability to work with senior stakeholders to persuade them of value of new features
• Strong communication, creation of decks and presentation skills
• Strong data management background
• Thorough understanding of data compliance regulations in different countries (Europe and Worldwide)
• Strong reporting abilities - Oracle Insight
The role is likely 3 days a week, not fixed, flexibility given and executed (so you can continue with other clients), this may develop though.
Flexible on start date, you do not need to be immediately available. Ideally within 2 months.
This is a contract position but we are open to the idea of hiring a full time employee if you'd prefer.
Please send your CV and contact details and by all means call Ian at We Are peachy for further details.
Ian Johnston
Founder
m 07532 308 125
w wearepeachy.co.uk