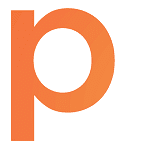 Are you an Ecology Consultant/ Project manager looking for a new home? perhaps at forward thinking, privately owned environmental consultancy? Read on... .
A new role within the consultancy working with the ecology practice leader. Based in Birmingham ideally or London, the role will evolve and has been broken down into three key parts: Resourcing, Operations and Project Management.
Resourcing
To manage/collate the inputs from each ecology resource lead across all UK offices. Inputs include resource gaps, workloads, pipeline, partner recruitment, general feedback and queries.
Chair the company resource call.
Facilitate finding solutions to resource problems following resource call and any ongoing resource challenges.
Identify where solutions to resource problems require more strategic solutions and raise/ work with Operations team
Provide specific resource inputs to larger projects and facilitate or directly undertake the recruitment of Partners, where required.
Review and refine the resourcing process
Operations
Ownership of operational performance, including:
Management of the financial and operational data for the team;
Responsible for the billing targets of team;
Working with the operations team to deliver the overall business plan and discipline strategies;
Assist with the management team performance and work with resource team to fill internal resource gaps;
Taking a lead role with business development and sales;
Maintaining contact with clients
Oversight of resourcing and workflow management
Help solve business problems and help with developing the discipline strategy.
Review/analyse combined operational figures to look strategically at resourcing implications and work with the ecology Ops team to find solutions.
Inform recruitment needs
Inform Sales team of type of work needed to keep our resource busy;
Identify skill gaps and facilitate training initiatives
Includes review of financial performance – differences in forecast vs billed, profitability;
Review of skill gaps and gaps in geographical coverage
Project Management
Overall PM of larger projects across the business. To include preparation of the fee quote, management of financial performance and resourcing (both internal and Partners).
Technical Input
Where time allows and this benefits an understanding of how to improve processes linked to Resourcing/Operations/PM above – provide input to surveys, peer reviews of reports and writing of some reports.
Some very attractive perks including flexible working, shortened working week. smashing offices and great beer if you're that way inclined. 
Truly the peachiest of environmental consultancies!
Call Ian Johnston at Peachy for more details 07532 308125