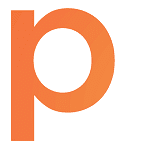 Brand new contract role for a UX consultant. B2B SaaS organisation is looking to prototype and redesign one of its successful products. REMOTE working with occasional visits to SouthWest ( Bristol / Midlands)
Ideally, you'll have worked in a software development environment previously. The focus will be on the customer experience (there are several from various backgrounds ) and flow as much as the design.
If you are used to working in a lean agile environment then this will suit you. You'll be in the lead UX position so you can take hold of the product design process and advise on team development as well.
Flexible and remote working, 4 day week. Some work on-site occasionally as and when we return to normal.
Lots more to talk about please contact ASAP - interviews MONDAY / TUESDAY this week to start very soon.
Call Peachy on 07532 308 125 to discuss this role and others we have that might suit you.